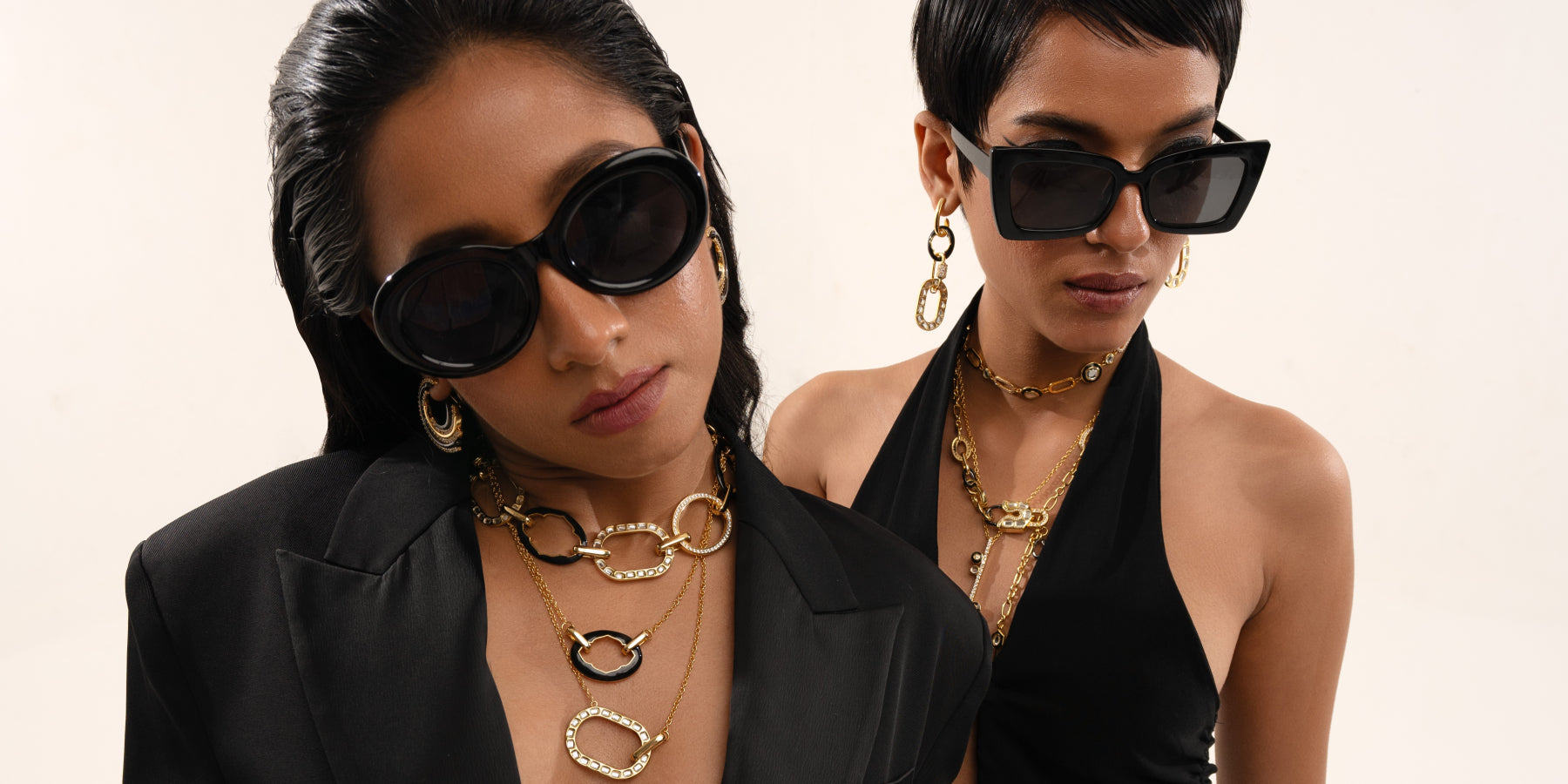 THE NEW GLAMVERSE
Hitting the sweet spot betweenclassic and modern, our latest drop presents the ubiquitous yet often underratedlink & lock jewelsin fresh and exciting iterations employing amedley of elements.
DESIGNS SYMBOLISING
Infinity
Think of our new collection as abridge between old and new,maximalismandminimalismand something that easily goes fromday to night. The line-up offers an array of necklaces, bracelets, earrings and rings crafted with18-karat gold-plating, softgeometrical motifsand richenamelling.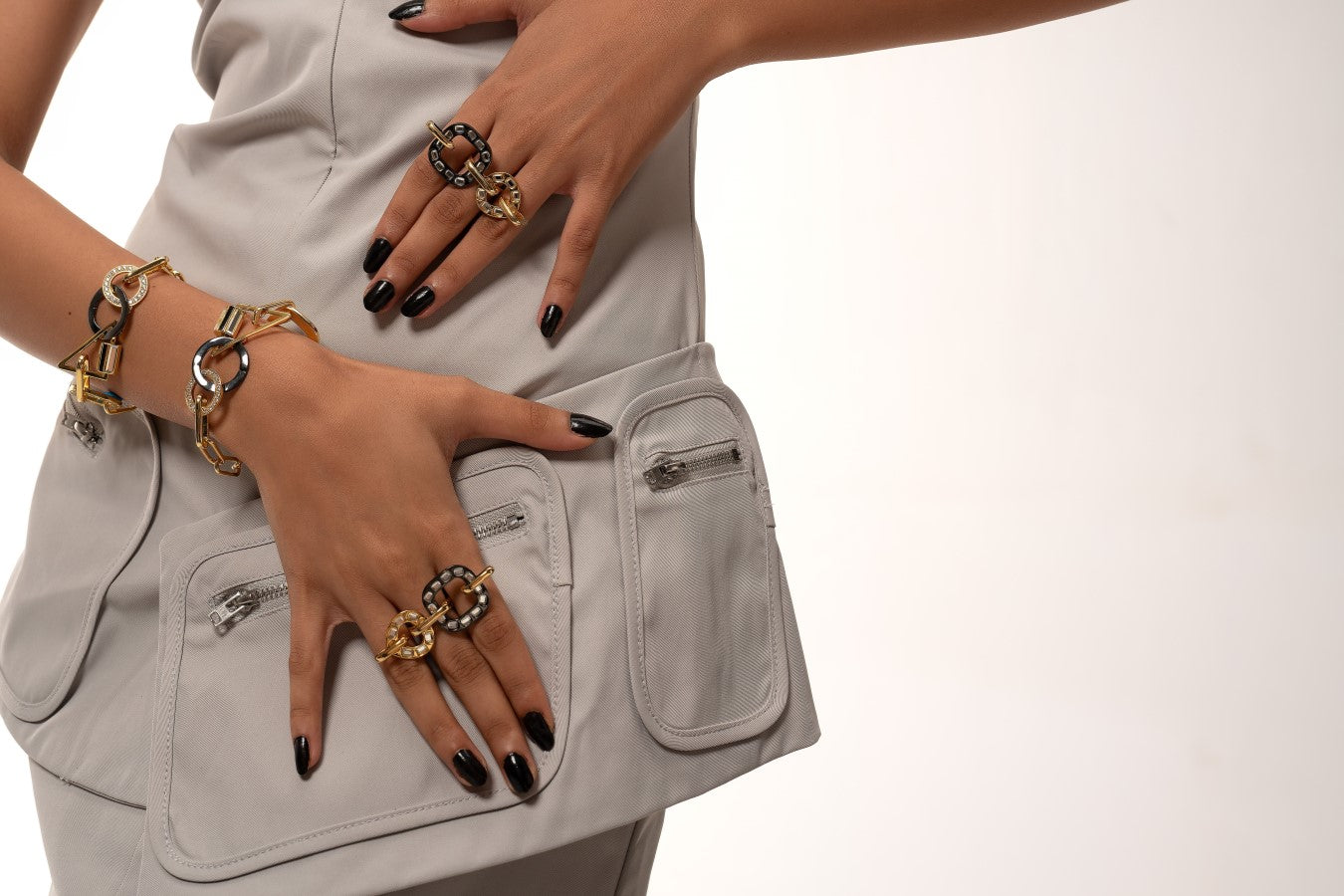 Links + Locks
On Design
With a blend of hardware-inspired influences and Mughal touches, our collection showcases chunky chains plated in contrasting colors, links available in round, oval, and elongated shapes, and our renowned signature mirrors, all with unconventional cuts.
LINKS + LOCKS
WHAT'S MORE?
The jewels are updated with a luxurious pavé setting. The result is a collection that is of-the-moment yet deeply embedded in culture, from hip-hop to the quintessential Italian '60s look.
All the styles are endlessly wearable; they can be used to toughen up feminine dresses or even elevate luxe sweats. The best part? They always make an impression!