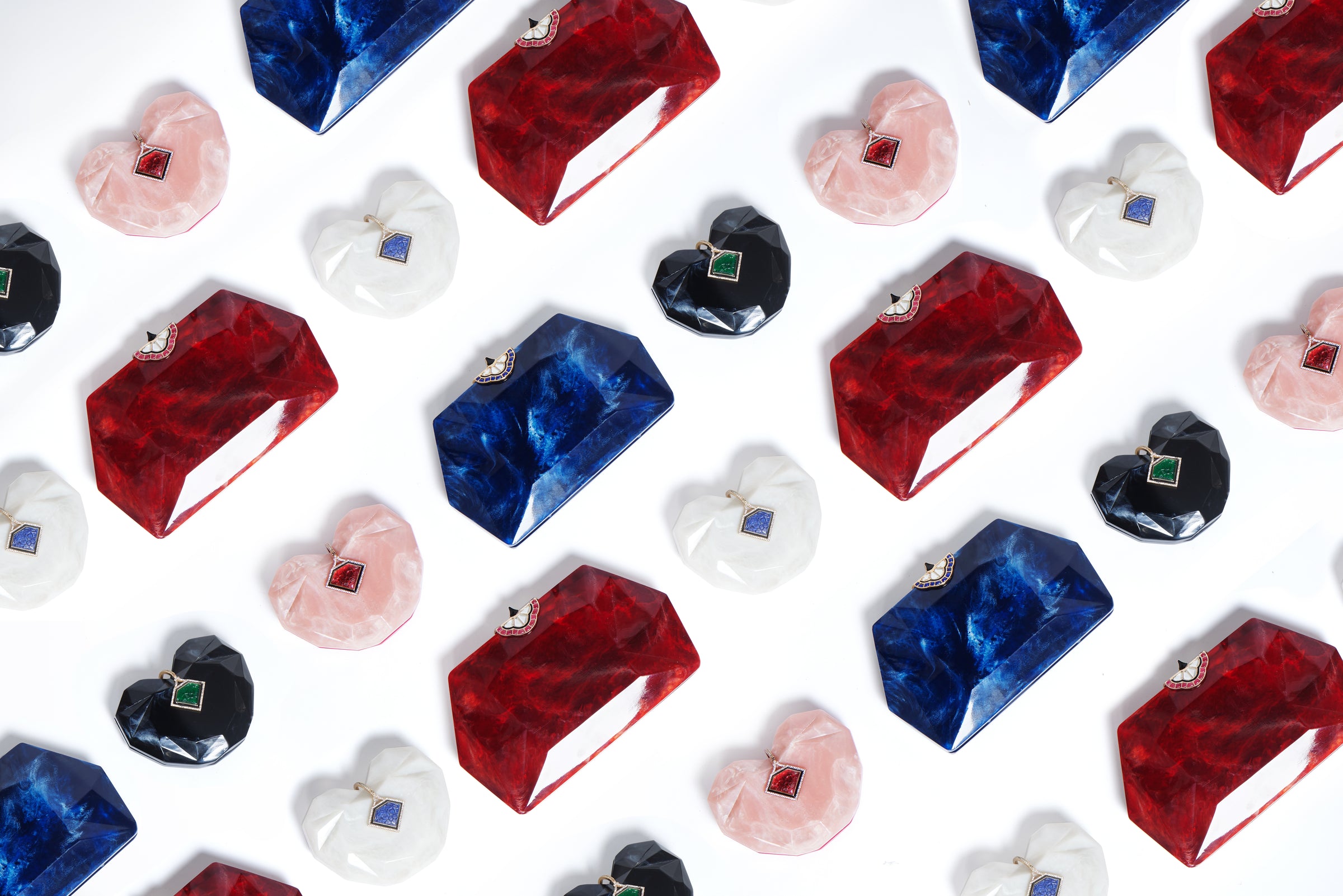 Get your senses swooning like a kid in a candy shop! Our new I-HEART is all about love, with hand-carved lapis, cultured green emerald, and pink jade. This marbled beauty will be your forever plus one!
Traditional Indian motifs enhance the classic look of each bag, and the use of a glossy black enamel makes this accessory a true wardrobe star.
The combination of these details goes the distance with more outfits than you'd imagine, from fashion-forward to festive.