PLAY 2.0: The Joy of Making Your Own Jewelled Giftables
A simple step-by-step guide to make baubles with a difference. Looking for a unique personalised gift but don't have the time to make one? This Rakhi, Isharya's PLAY 2.0 is here to save the day.
It's Isharya's latest launch that puts beautiful craftsmanship and eye catching materials front and center. Think sparkling CZ elevated with 18-karat gold and rhodium plating. The colors are bold, and many of the retro motifs are Y2K-inspired. 
Yes, you don't have to spend hours with a glue gun and craft paraphernalia and still end with a gift that'll put a smile to their faces. Still wondering how? Keep scrolling to know more.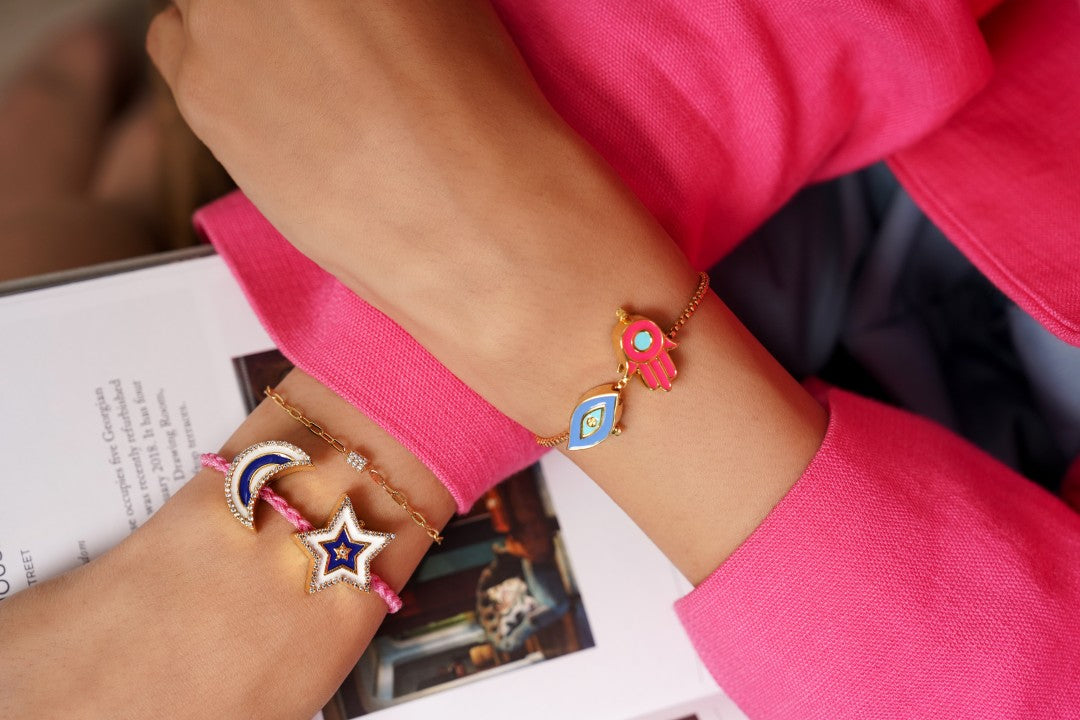 Step 1:
Pick a Charm You Love
An evil eye trinket to keep up the good vibes? A trident to remind them of their strength? A violet moon with a touch of whimsy? A retro looking heart charm that sends the ultimate message of love? Or a bolt charm to remind them of all the epic times you've had together? Choose a charm that means something to you. Or better yet, pick two (or three or four). 
Step 2:
Now Pick Your Bracelet Or Necklace   
Now's the time to get creative. PLAY 2.0 is designed to switch up a stack with an array of braided, beaded and chain-link bracelets and necklaces. Pair them how you like. 
Step 3:
Take a last look. 
Switch things up if you're unsure. There's just one rule – have fun with it! PLAY 2.0's treasure trove is like a living memoir. Every charm has a special meaning. Happy with the result? Now just add to cart!