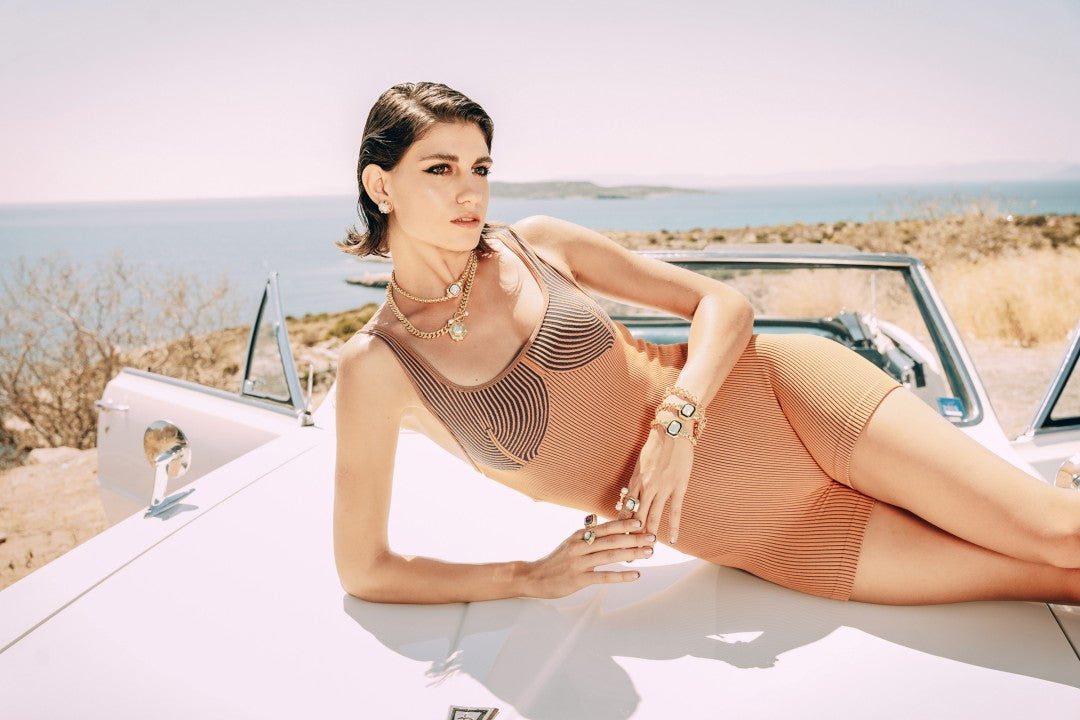 Going on Vacation? You'll Need Some
Here are the best baubles to pack for your next getaway. You've curated your next vacation's itinerary after weeks of research. Your list includes places that will be buzzing in the year ahead — there's something to eat, connect, learn, and unwind. Now comes the packing. Minimal space in your suitcase and too many Instagram photos to post? You need the right accessories to elevate your holiday looks. And, our getaway jewelry guide has you covered.
Go to Maldives
FOR BEACH VIBES
Unrivalled luxury, stunning white-sand beaches and an amazing underwater world make Maldives an obvious choice for a true holiday of a lifetime.
The jewels to pack? Layerable necklaces and hoops. And bracelet stacks to go with your crochet bikini.
Bougie Infinity Cut Crystal Y-Necklace
Go to Turkey
FOR CULTURAL RICHES
A richly historical land with some of the best cuisine you will ever taste, scenery from beaches to mountains and the great city of Istanbul.
Plus, don't forget to visit Cappadocia — a whimsical fairy tale place with cordion-ridged valleys, shaded in a palette of dusky orange and cream.
For jewelry, carry fringed earrings that go well with breezy maxi dresses and dainty choker necklaces that go with all your AM-to-PM plans.
Modern Maharani Minimus Mirror Bolo Bracelet
Go to Copenhagen
FOR BIG CITY THRILLS
Copenhagen is eternally cool with its contemporary parks, starchitect designed skyscrapers, even typically humdrum infrastructure like playgrounds will host events and visitors for a look at the future of the urban environment.
Look into chic edgy pieces that work for both museum nights and after-dark parties.
Go to Bhutan
FOR SCENIC VIEWS