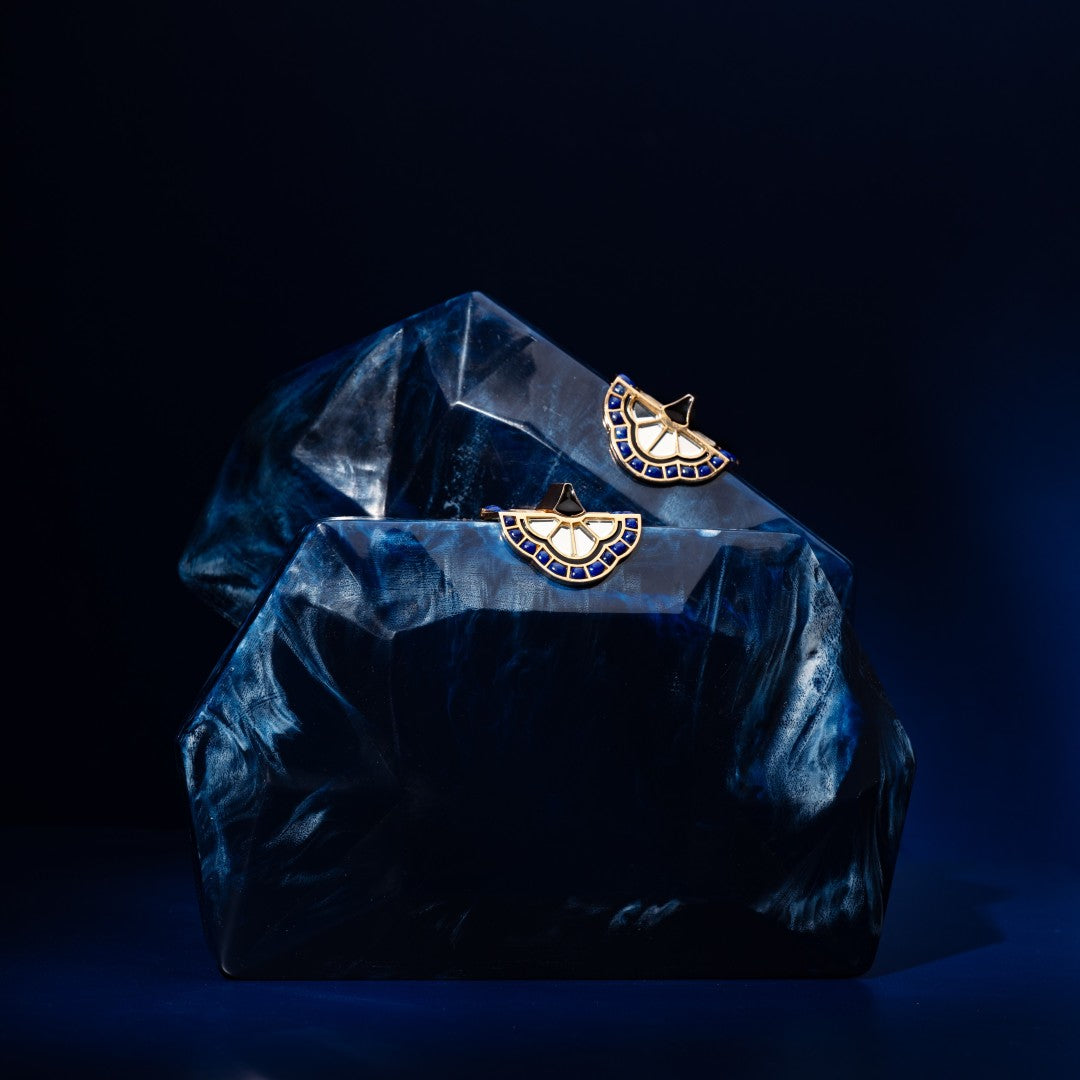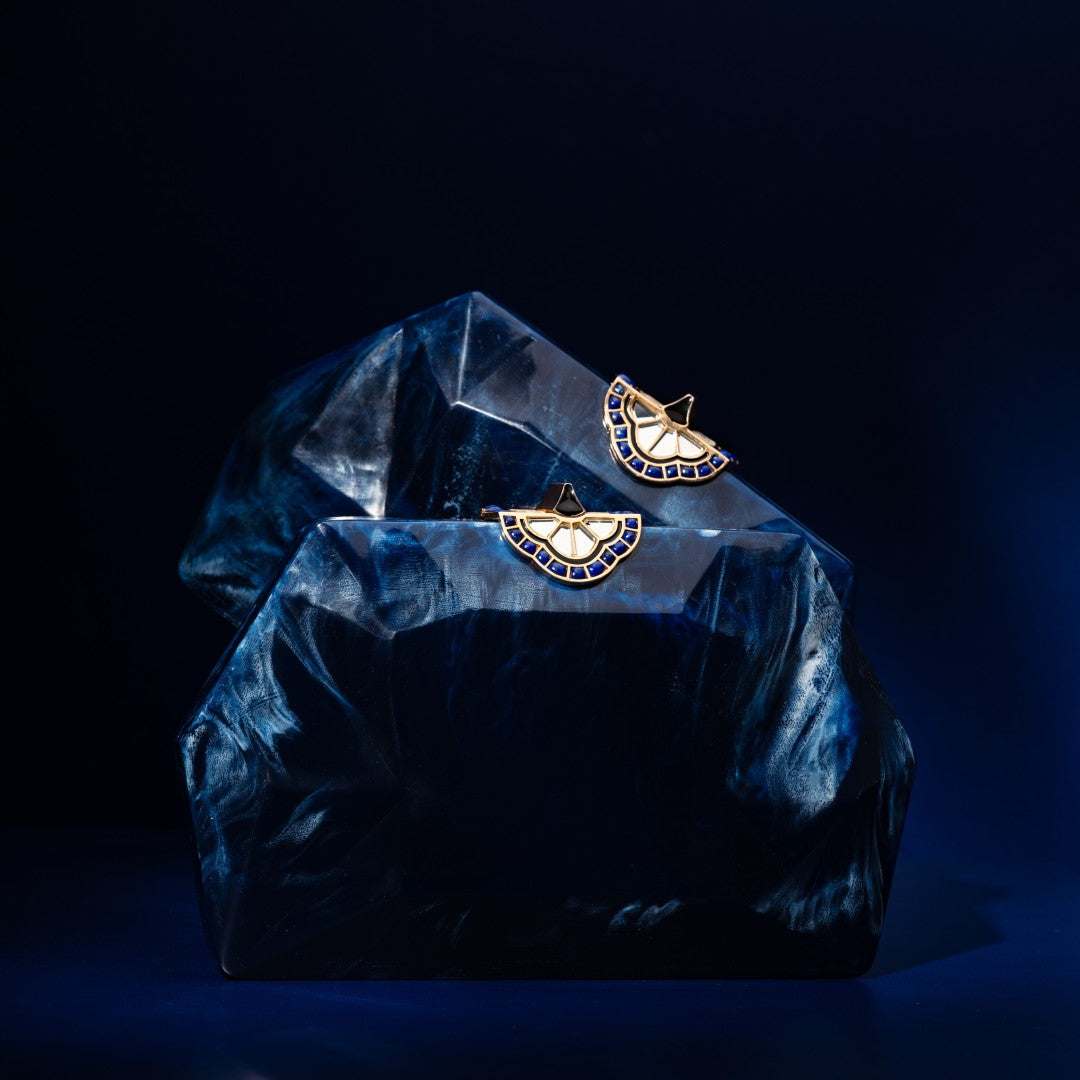 Fashion's Big Month Is Here —
And So Is The It-Color of the Season
It's time to soft launch all things blue
If there's one color that's reigning this season — it's blue. Call it the love for deep-sea dressing, catapulted by the viral trend #Mermaidcore, or our collective obsession with this color on the runways, hues of blue are everywhere this season. Whether it's cobalt, navy or electric, shades of blue are being embraced by cult designers like Prada and Victoria Beckham. Here, Isharya's all-blue style bundle to get you started
Carry a blue arm candy
CONVERSATION- STARTING ACCESSORY
This year, minaudieres are akin to jewels. This one's crafted from a deep-blue coloured glossy resin that features a mesmerising marbled effect. It boasts details of luxe pink jade and our signature mirrors. Match it to your favourite jewels from Isharya. What's more? You can personalize it with your insignia!
Meet your new lobe stars
EARRINGS THAT ARE RETRO & ADORABLE
Y2K-inspired nostalgia is alive and well in jewelry. And this retro star silhouette is a great starting point. It features an ultramarine blue color along with 18-karat gold plating. Wear them with a '90s-inspired slip dress for your next vacation and you're ready for anything, from beach to the bar.
Carry good vibes, all day everywhere
AN OCEAN-INSPIRED CHARM
You don't need an excuse to wear this ocean blue charm. You can wear it 24 x 7 x 365. What makes it special? It features the centuries-old evil eye motif reimagined in a striking blue enamel, and plated with 18-karat gold. Plus, you can create a whole new blue story with the matching Knot Bracelet and other charms from PLAY! By Isharya.
Even if it's for yourself
A GREAT GIFT THAT CELEBRATES BLUE
Looking for a beautiful gift that you wear on repeat? Pick this unisex and adjustable thread bracelet in blue hue fashioned with 18-karat gold-plated accents. The best part? You can wear it solo or DIY it with your favourite charms from PLAY! By Isharya
A charm to remind you of the nightsky
FOR JUST A HINT OF BLUE
If you're looking to add to your charm collection or just wear one solo, Isharya's Luna Charm is such a great choice. It is encrusted with sparkling CZ stones, exuding a sense of timeless appeal. The stunning blue enamel inlay adds a touch of vibrance while the 18-karat gold-plating renders it with luxury and elegance.