9 Valentine's Day Gifts To Say 'I Love You'
Celebrate the holiday with the best gifting jewelry pieces from Isharya. With Valentine's Day just a week away, we've put in the work to round up the best gifts from Isharya so you don't have to (unless you want to). This gift guide brings to you everything, from all-glam necklaces to celebrity-loved earrings. Our hot tip? Think beyond a bouquet. 
A Pair Of Earrings
Celebrity-Approved
What did Deepika Padukone wear during her promotions for Pathaan?
Isharya's Banger Two-Tone Crystal Drop Earrings They are frosted with high-shine crystals and beautiful enamel work. These 18-karat gold-plated beauties will make all your V-day plans better. 
For your partner
A Date Night Necklace
The Bling Link Lock Crystal Necklace is the perfect way to add shine to your romantic date night. This 18-karat gold-plated piece features a striking honey-hued crystal and is embellished with link locks (much like two people in love) and inky enameling for an asymmetrical look.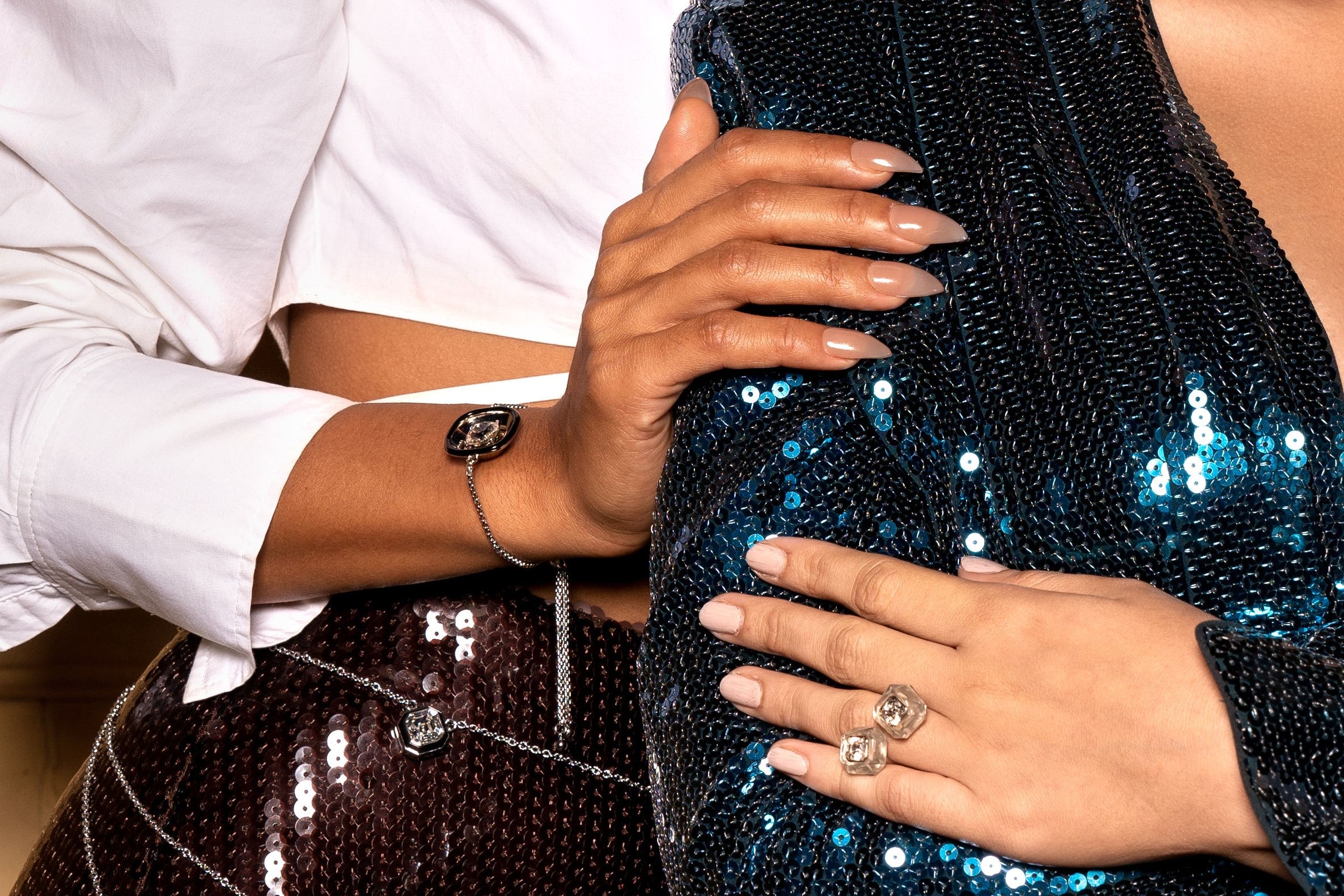 The Two-Is-Better-Than-One Ring
Love is all about two people in perfect harmony.
Isharya's Bougie Infinity Cut Open Ring – crafted with two distinct crystals — will help get the message across. This open ring is versatile yet striking in its composition of sparkling crystals set in Isharya's infinity-cut resin and rhodium plating.
Earrings That Are
Anything But Typical
A unique gift for the most special person in your life. Bougie Crystal Pearl Threader Earrings these 18-karat gold-plated earrings are strung with lustrous pearl and high-shine enameled crystal that will reflect light as your partner moves.
For The One That Makes Your
Everyday Shine
You can't go wrong with Isharya's Bling Infinity Cut Geometric Hoops as a V-day gift. These 18-karat gold plated earrings are perfect to layer with other piercings on their earscape.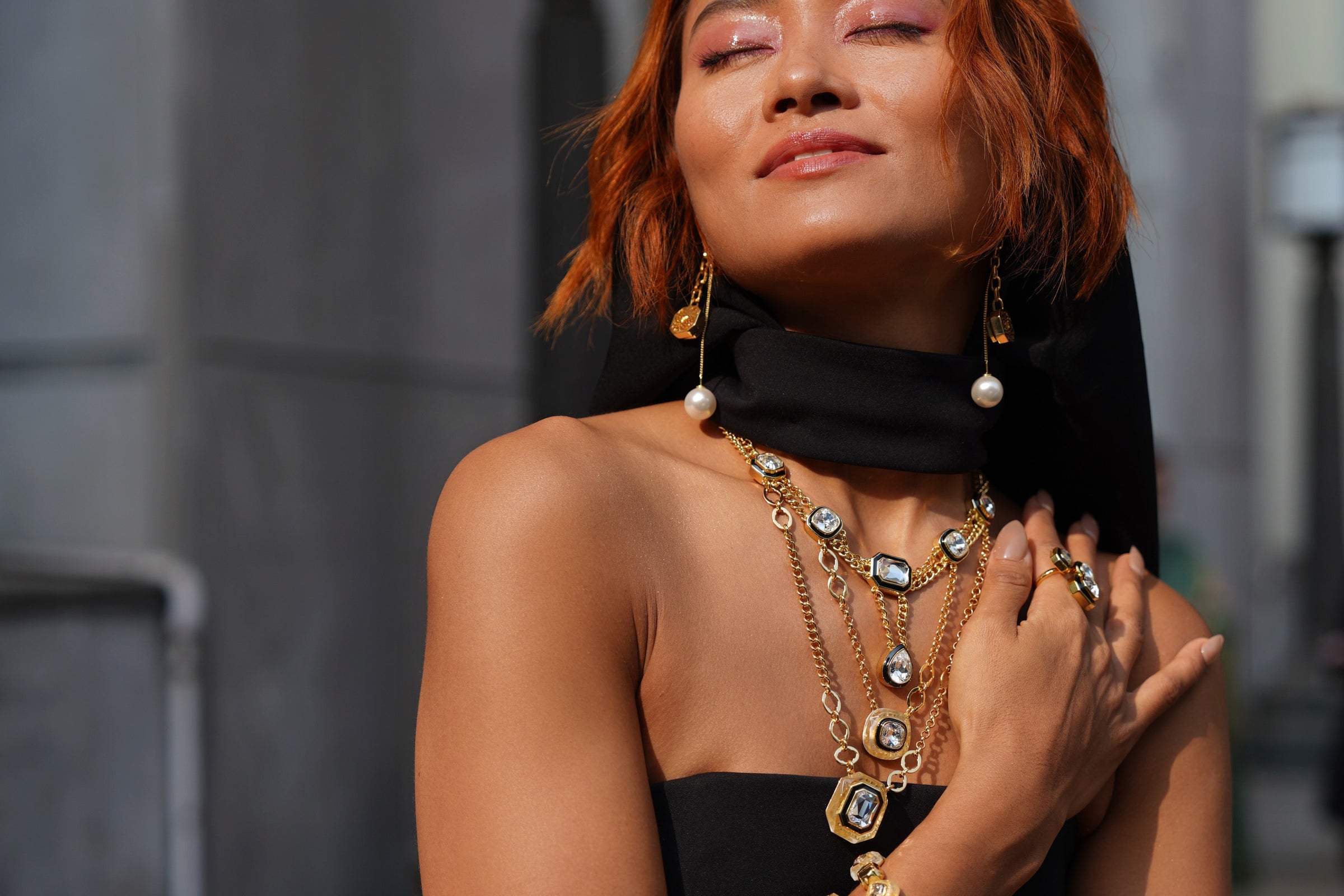 For Your Glam Girlfriend
A Statement Necklace
Does your girlfriend love to make an entrance? Be the star of the party? Bougie Infinity Cut Crystal Statement NecklaceIt's the statement to end all statements. This hardware-inspired necklace is crafted with sparkling crystals and set in Isharya's infinity cut resin. 
For The Person Who
Brightens Your Day
Gift the Banger Multi-Color Crystal Cuff to the person who loves color. It lends a touch of playful glamour to any occasion.
Easy to pull off with practically any outfit, this signature black-plated bangle is tipped by high-shine crystals and beautiful enamel work.
For Your One & Only
A Bracelet (And Earrings)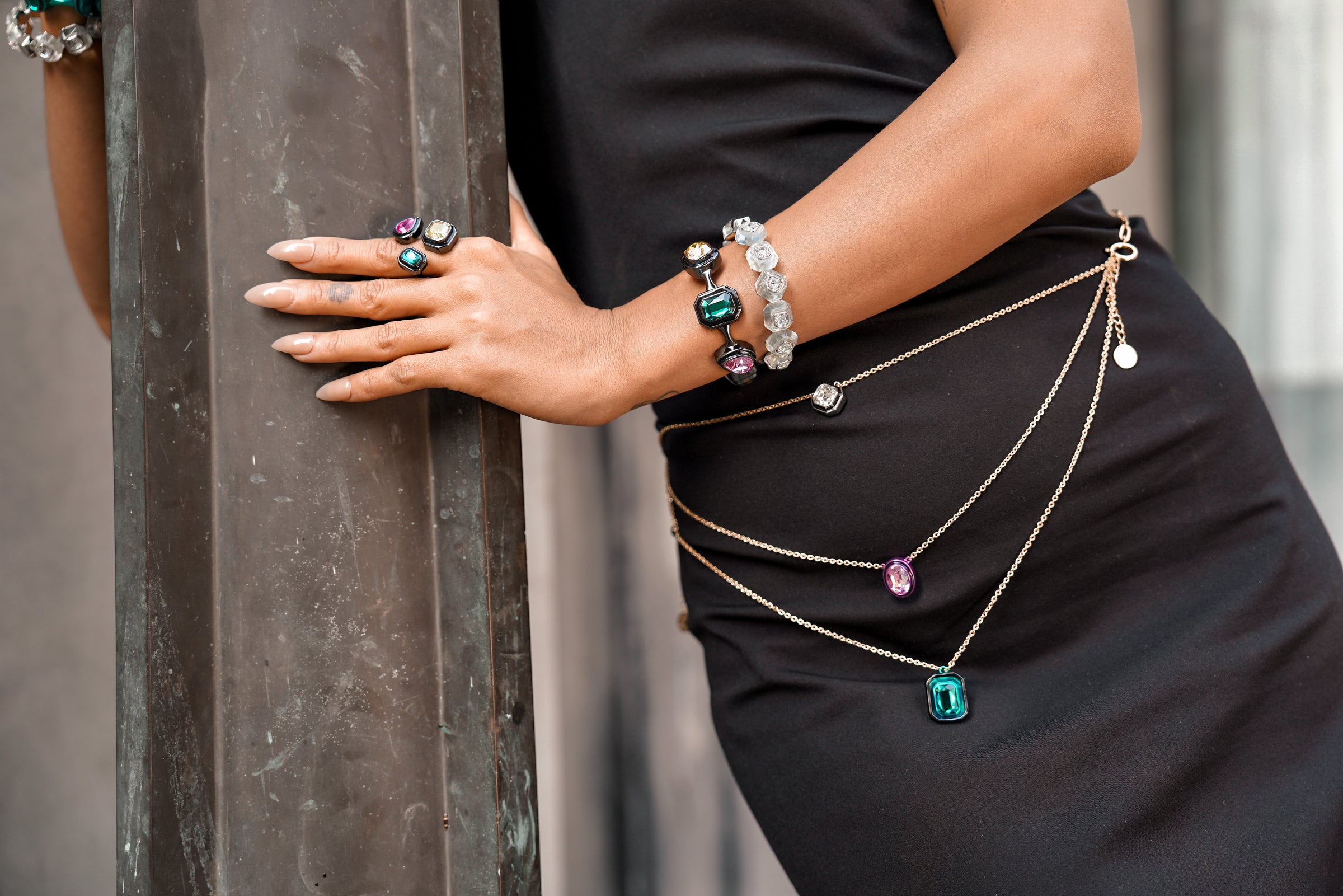 For Your Indecisive Partner
A More-The-Merrier Necklace
This vibrant layered necklace has pretty much everything you need in a great piece of jewelry— it's crafted in 18-karat gold plating that makes it durable. And, light-catching crystals of different shapes and colors that make it versatile. What's more? It eliminates the dilemma of making a choice, it's a whole package all by itself.
Banger Multi-Colored Necklace